Conference – November 14 – 16, 2022
The much-popularized United Nations World Tourism Organization Conference kicked off at the Newly revamped National Theatre edifice. Honourable Minister of information and Culture, Alhaji Lai Mohammed; Perm Sec FMIC, Mrs Lydia Shehu Jefiya; Secretary-General UNWTO, Mr Zurab Pololikashvili, the GM/ CEO of National Theatre Prof. Sunday E. Ododo fsonta, fta, fsna, fana, fnipr, FNAL was part of the opening ceremonies.
Click to See UNWTO's Program/Event Details @UNWTO Global Conference on linking tourism, culture and creative industries
Click to See the National Theatre PHASE-1 REVAMP story
Photo speaks.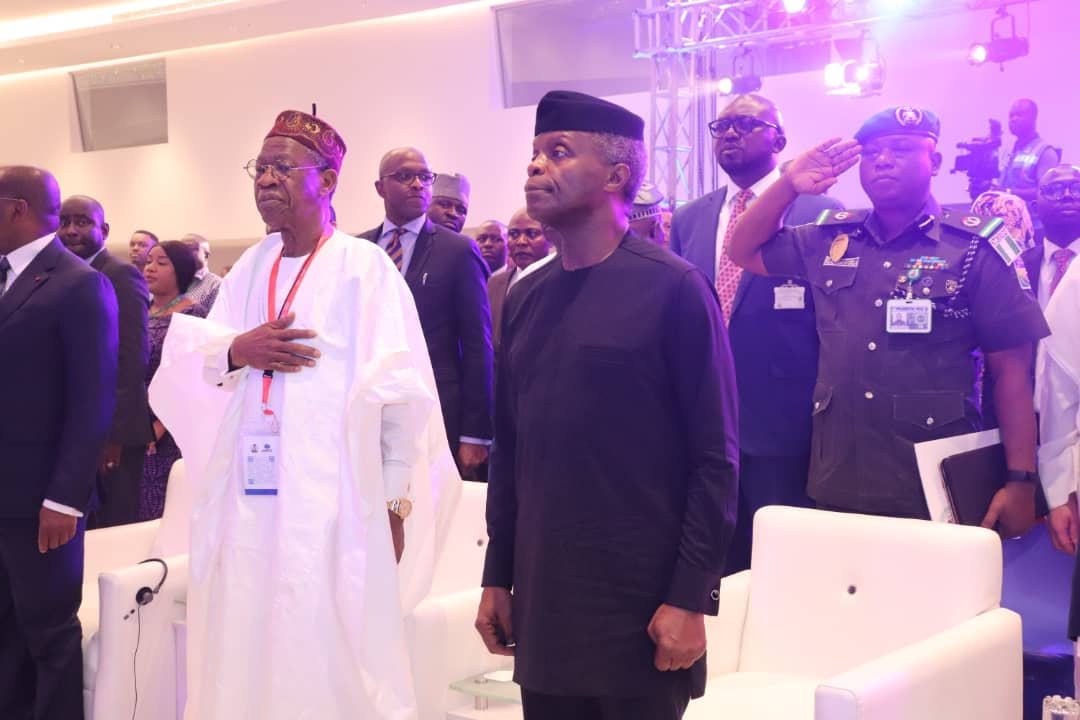 Click to See UNWTO's Program/Event Details:
Series of Previous meetings
Series of meetings, inspections and a world press conference held across Lagos State in preparation for the United Nations World Tourism Conference to be held in the National Theatre. The inspectors who visited some designated hotels and the National Theatre included Mr. Mayaki Jaime, Elcia Grandcourt, and Kojo Beutom- Williams (UNWTO representatives); the Permanent Secretary, Ministry of Information and Culture, Mrs. Lydia Shehu Jafia, Prof. S.E. Ododo, GM/CEO and other members of Committees and Sub-Committees who are working assiduously for the success of the event.
Speaking on Saturday at the World Press Conference which held at Eko Hotels amd Suits after getting reports from the Committees, Honourable Minister of Information and Culture, Alhaji Lai Mohammed informed the members of the press that the UNWTO inspectors said they were satisfied with the level of Nigeria's preparedness towards hosting the world event. The event which is expected to have 166 UNWTO member nations in attendance holds from November 14-17, 2022. Alhaji Lai Mohammed further said that Nigeria getting the nod to host an event of this magnitude is a vote of confidence in the country by the UN. Members of the press asked the Minister to explain questions on security, the projected impact of Nigeria hosting the event on the economy and also ways to ensure the sustainability of the gains from this event. In the view of the General Manager/CEO of the National Theatre, Prof Ododo, said the conference will be of tremendous benefits to Nigerian youth and women with creative ingenuity and products. "It's an unusual opportunity for the Nigerian creative industries to network for greater economic benefits. "Photos from the two days of activities.
See the Valentine's Day event video on YouTube
Watch our Other YouTube videos
Or click Know more about the GM/CEO of National Theatre, Nigeria